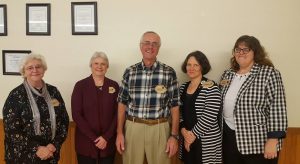 The 4-H Adult Leaders Association represents all registered adult volunteers in Fond du Lac County 4-H, and provides financial support for youth programming and leader development.  Currently, there are nearly 350 registered adult volunteers that support the 4-H program by volunteering as a project, club, activity or county leader.
Table of Contents
Full Leader Meetings
Full leader meetings are open to all adult and youth 4-H leaders.  Meetings are held at Extension Fond du Lac County in room AE-205/206.
Meetings
Thur.,November 3, 2022
Sun., August 21, 2022
Wed., April 6, 2022
Sun., August 22, 2021
Sat., March 13, 2021
Wed., November 18, 2020
Sat., April 25, 2020
Tues, Oct. 22, 2019
 Wed, August 21, 2019 
Sat, April 6, 2019 
Tues, October 23, 2018
Wed, August 22, 2018
Saturday, April 7, 2018
Tues, October 24, 2017
Wed, August 23, 2017
Saturday, April 8, 2017
Purpose of Leader Meetings
provide professional development opportunities for leaders
report on 4-H activities, opportunities & events
present new ideas for the future of the 4-H program
provide a platform for raising questions or bringing forth issues
offer an opportunity to socialize and network with fellow leaders
Executive Board
The 4-H Leaders Association executive board members serve as the "contact person" for each of the six 4-H districts in Fond du Lac County representing clubs, youth, and adult volunteers at the executive board meetings.
Upcoming Meetings
Meeting dates and times are selected at the end of each board meeting.
Executive Board Meeting Minutes
Annual Budget
2021-2022 Budget
2020-2021 Budget
2019-2020 Budget
2018-2019 Budget
Back to Table of Contents
Standing Committees
Adult leaders work in partnership with 4-H members to have 4-H events, activities, and fundraisers.  Consider serving on one of the following committees to make a difference in the countywide 4-H efforts:
Awards Committee
Scholarship Committee
Leader Food Stand Committee
 

Project Committees
Leader Recognition
4-H would not be sustainable without the dedication from volunteers in the community.  Their time and compassion are truly appreciated.
Annual Leader Awards
Annual awards are presented to volunteers at the annual 4-H Leader Banquet held each November.  Please consider nominating a volunteer as a way to recognize them for the work they have done.  Nominate a volunteer today!
 

4-H Leader Banquet
Leader Banquet Committee Description
Who:    All 4-H leaders, volunteers, members, and their families are invited to attend.
Why:    The banquet is a time for everyone to come together and celebrate, reflect, and recognize those who have given so much to the 4-H program.
Leadership & Training Opportunities
Whether you are looking to enhance your skills in your personal or professional life, the 4-H organization will provide you with volunteer opportunities!
Required Leader Trainings
Volunteer Orientation – Upon deciding to become a registered 4-H volunteer, each volunteer needs to complete a Leader Training Orientation.
Annual Club Leadership Training – Annually, each club must send at least one leader (adult or youth) to a Club Leadership Training. Clubs and groups may send as many individuals as are interested to the workshops. The training date will be listed in 4-H newsletters and letters to club leaders.