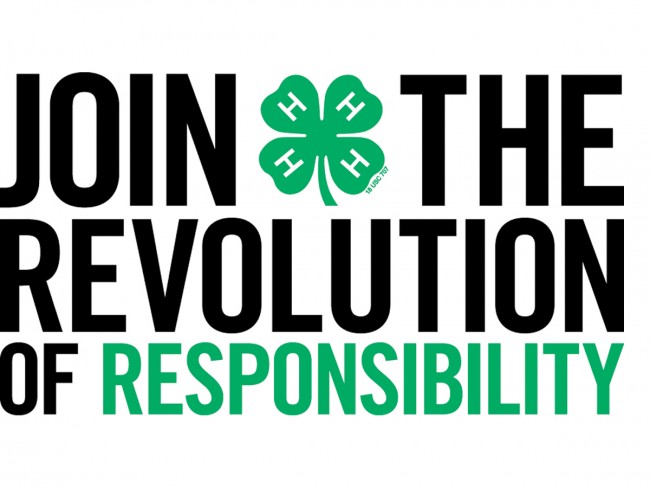 We are excited that you are interested in 4-H! You will have fun, be challenged, learn new things, meet others, and be an active member of your community. Everything you do in 4-H is focused on helping you gain leadership, citizenship, and life skills. All you have to do is join a local club, enroll in a 4-H project, and take advantage of every opportunity that comes your way.
All boys and girls in grades Kindergarten through 13 (one year past high school) can join 4-H regardless of race, color, creed, religion, sex, national origin, disability, ancestry, sexual orientation, pregnancy, marital or parental status. You can live in the city, town, or country, and you may join any club, virtually anywhere.
Why Join 4-H
The Wisconsin 4-H website is designed for people like you who are new to 4-H. The website is filled with information that is easy to understand, and you will discover why kids join 4-H!
Locate a 4-H Club
Joining a club that matches your interests is the best way to guarantee an exciting and rewarding 4-H experience. Currently there are 19 clubs to choose from throughout Fond du Lac County. You are strongly encouraged to contact at least two club leaders to find out what makes their club unique. A few things to ask club leaders about when considering their club are:
Club Size
Club focus
Club activities
Family expectations
Available project leaders
Membership fees ($0-$10 annually per member)
Use the 4-H Club Locator to select a club and contact a club leader.
Enroll
After visiting a 4-H club you like, tell the general leader that you have decided to join their club. See instructions on how to complete the online enrollment.
Choose a Project
A 4-H project is an educational opportunity for youth to explore and express their individual interests.  4-H members commit to one or more projects annually, and work individually or with a project leader to gain new knowledge and increase their skill level.  With over 75 projects to choose from, there is something for everyone! A complete list of projects can be found in the 4-H Project Enrollment Guide.
A few projects are…
Aerospace
Foods & Nutrition
Companion Animals
Home Environment
Production Animals
Photography
Shooting Sports
Youth Leadership
Get Involved
The more you get involved with 4-H, the more you will get out of 4-H in terms of skills, friends, opportunities, and fun! Attend monthly club meetings to learn about local and club events. Read 4-H Fridays to learn about county, state, and national events.
Questions
Feel free to contact Extension Fond du Lac County if you have further questions about 4-H. You can also visit the Wisconsin 4-H website created for people who are first learning about 4-H.