Junior Master Gardener Program (JMG)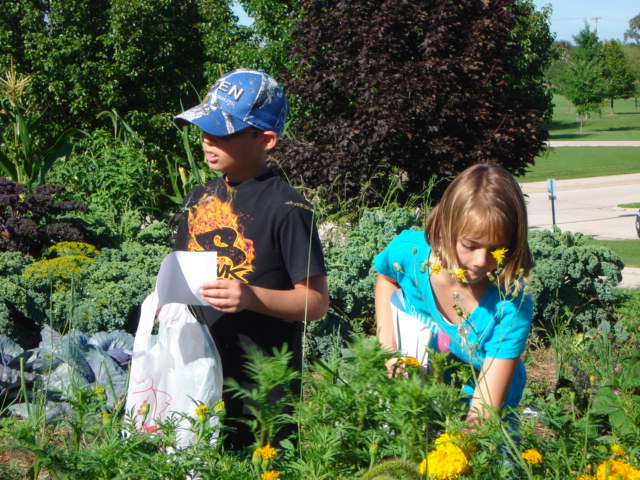 Looking for a free interactive, educational program for your child this summer? If you answered yes, then you'll want to check out Extension's Junior Master Gardener (JMG) Program. It is a FREE summer-long gardening/cooking program for youth, ages 8-12 years, that teaches them to "dig in the dirt," care for plants, cook in the kitchen and eat healthy fruits and vegetables. Beyond gardening and cooking, your child will take field trips in the community, learn about insects and "dirt" from the experts, play fun games, and create lifelong friends (just to name a few).
All sessions are open to parents, grandparents, and younger siblings accompanied by an adult.
2023 Junior Master Gardener (JMG) Brochure
Things You Can Do in Junior Master Gardeners
Discover the wonderful world of horticulture and insects
Make nutritious snacks using food grown in the garden
Perform community service projects
Visit local nature centers and produce farms
Plant seedlings in a Farmstand
Additional Program Information:
Junior Master Gardener Program Staff
The JMG Program is offered by Fond du Lac County Extension. It is a collaboration between the FoodWIse Program and Fond du Lac County Master Gardeners. FoodWIse is funded by the USDA Supplemental Nutrition Assistance Program (SNAP.) SNAP/FoodShare helps families buy the food they need for good health. Visit access.wi.gov to learn how to apply for food assistance or call 1-888-446-1239 (Fond du Lac).