Positive Youth Development gives young people opportunities to learn new skills, gain self-confidence and contribute to their communities. Backed by the knowledge and research base of the University of Wisconsin's Extension Institute of Positive Youth Development, educators design educational, leadership, and citizenship experiences for youth that build youth & adult capacity and partnerships that help both sides.
---
Youth in Governance (YIG)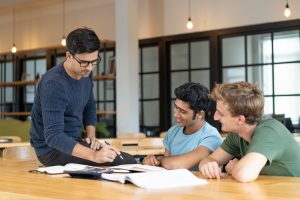 In partnership with UW Extension of Fond du Lac County, the City of Fond du Lac Youth is starting a Governance (YIG) Program for high school youth. This is a school-year-long program starting in August of 2022 and running until May 2023. Youth are engaged in city government by joining one of four adults run Fond du Lac City Commission/Board Meeting (which are Advisory Parks Board, City Planning Commission, Alcohol Licensing Commission, and Library Board)
This provides real-life learning opportunities for youth about the functioning of local government and brings a direct youth voice to the community while fostering the development of confident, capable, and independent leaders for the next generation. Youth apply and interview this June (and the 2nd round in August), commit to attending a training in August, then, attend a monthly 1 to 1 ½ hour commission/board meeting. Additionally, there is a quarterly check-in with all youth participants (as a group). Click here to apply: https://forms.gle/u3sCjf3QTPcVXJQF6 or obtain a paper application to fill out and send in. Now Accepting Applications for the Fall '22 – Spring '23 school year.
More program details: https://fonddulac.extension.wisc.edu/youth-in-governance/
For more information, please contact: Ron Jakubisin, Positive Youth Development Educator, Extension Fond du Lac County (920) 929-3144, or email ron.jakubisin@wisc.edu
---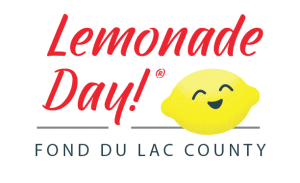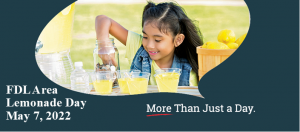 The Lemonade Day program is about more than just a Lemonade Day stand. In the Fond du Lac Area it is a community tradition that has taken place for the past seven years. Community engagement in sponsorship, volunteers serving on committees, schools, churches and youth-serving agencies ALL coming together to teach and encourage our youth in starting their own business…a lemonade stand that opens on Lemonade Day: May 7, 2022!!!
The objective of Lemonade Day is to teach children the entrepreneurial skills necessary to be successful in the future and become contributing members of their communities. They learn how to create a budget, set profit-making goals, serve customers, repay investors and give back to the community. For kids, one of the best parts is that after covering their expenses and paying back their investor, they can keep what they earn. We encourage them to spend some of their profit as a reward for their hard work, save some of their profit for a rainy day or to re-invest in their business, and share some of their profit with the community that supported them.
Lemonade Day is a free program for all youth in grades 3-6. The curriculum, activities, products and resources of Lemonade Day are made possible by the generous donation from Society Insurance, as well as UW-Madison/Division of Extension and other of individuals, businesses and community organizations in Fond du Lac County.
Mark Your Calendar:
February 2022 – Registration begins
May 7, 2022 – Lemonade Day stands created by youth open throughout Fond du Lac County communities
Check these sites in February for Registration Links and more calendar events offered through the Lemonade Day program:
Website: Fond du Lac Area Lemonade Day https://lemonadeday.org/fond-du-lac-area
Facebook: Fond du Lac Area Lemonade Day https://www.facebook.com/FDLLemonadeDay
Questions: Contact Ron Jakubisin, Positive Youth Development Educator email: ron.jakubisin@wisc.edu
ph: 920-929-3144
---
Workshops Now Available for Youth: Developing Problem Solving Skills & Team Work
Youth are great problem solvers naturally! Just look at how they navigate through Minecraft or use phone Apps to make memes and videos. There are, however, strategies and specific steps youth can learn to become better problem solvers. Knowing these strategies can help youth when they become frustrated, angry, tired, or when they just draw a blank on a solution. This happens with homework and even when dealing with social issues like friends and disagreements. Workshops are available to all youth-serving agencies and schools to host for youth to participate in.
Ron Jakubisin
Positive Youth
Development Educator
920-929-3170
ronald.jakubisin@wisc.edu