What can we help you with?
Our Programs
Latest News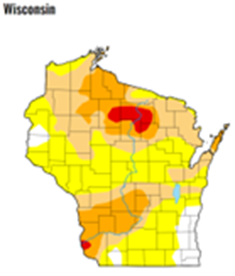 This year's dry summer had most of us constantly clicking refresh on our weather apps, wondering when we could count on the next measurable rainfall to keep our crops moving forward. Extension saw the need and benefit of providing updates from climate experts to ag producers and professionals to help make sense of where we […]
Stay up to date on the latest Extension news, resources, and impacts by signing up for our monthly e-newsletter.
Our Office
UW-Madison Division of Extension
Fond du Lac County
Room 227 Administration/Extension Bldg.
400 University Drive
Fond du Lac, WI 54935-2998
Phone: 920-929-3170
Fax: 920-929-3181
711 for Relay
Hours: M-F 8am – 4:30pm
The office is closed all major holidays and the day after Thanksgiving.
Where we are located
Connect with us