4-H Members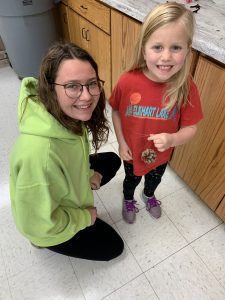 All new and re-enrolling 4-H members need to complete enrollment On-line to indicate which club you belong to and which projects you will enroll in. The achievement policy outlines the minimal requirements for a person to be considered an "achieving" member in 4-H. Individual clubs may have higher standards for their achieving members. Instructions for enrollment are found here.
Deadlines
October 31 – Member re-enrollments completed on-line

.

January 31 – New members complete enrollment on-line to be eligible to receive premiums at county fair.
First Friday in April – Last day to drop a 4-H project
4-H Adult Leaders
All new and re-enrolling 4-H volunteers need to complete enrollment on-line. Any new adult enrolling as a 4-H Leader must participate in a Leader Training Orientation. This process includes authorizing a background records check, signing a leader behavior guideline sheet, and attending a leader training session.

Note: If you are having trouble accessing your 4hOnline account
In order to be more secure with personal information, 4HOnline has upgraded the security encryption on their website. As such, you need to use an up-to-date web browser, basically one installed or updated sometime in the last 2 years. The newest versions can be obtained at:
Our County 4-H Values
Fun
Honesty & Integrity
Responsibility
Teamwork
Leadership
Politeness
Learning
4-H Staff
Tracy Keifenheim
4-H Program Educator
tracy.keifenheim@wisc.edu
Tina Engelhardt
4-H Program Assistant
tina.engelhardt@wisc.edu