"Inclusion is a skilled response to diversity." Dolezalek, 2008.
BLOG POSTS – See All (and to subscribe via RSS feed)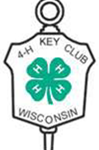 4-H Family Times August Newsletter
Highlights for the August 4-H Family Times Newsletter include: Creating a 4-H Coloring Book, Record Books, and 4-H Stories, Chatting with Chattanooga, 4-H Visual Arts Festival Youth Committee, Cedar Crest Ice Cream 4-H Flavor Contest, Awards to Apply For, Travel Experiences, Application and Interview Skills Workshop, Resources for Taking Your Club Online, and the Calendar […]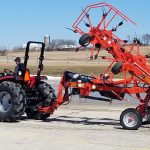 Extension's Farm Tractor & Machinery Safety Certification Training
Extension's Farm Tractor & Machinery Safety Certification Training provides an opportunity for youth ages 12 to 15 to become certified to drive a tractor on road.  The 24-hour program meets the requirements of Wisconsin Act 455, which requires youth under the age of 16 to hold a certificate of training in order to operate a tractor […]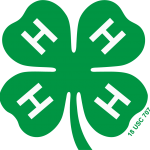 ***New*** for the 2019-2020 4-H Year
Youth can decided if they want to do a traditional record book or a short story. Telling your 4-H Story is an important part of reflecting on the growth and experiences of each 4-H year. While the Achievement Committee will not be collecting and reviewing record books for project awards this year, we would love […]
INCLUSION RESOURCES
KFIZ Podcasts: Conversations on Race – On the 4th Wednesday of each month since January 2018, Ebony Vision, The Humanity Project: Telling the Untold Story, Extension, and Bob Hoffmaster of KFIZ radio, collaborate to air a segment about race in Fond du Lac. Listen to the recorded segments at your convenience.
Workplace Inclusion
To see this presentation in a full-screen view (recommended), click on the arrow in the bottom center, and then click on "More" in the bottom-right corner to see the Full Screen option. In the Full-Screen view, continue clicking the bottom-center arrow.
http://prezi.com/jr_ekxosrsvz/fond-du-lac-county-labor-force-question-self-tour/
Presentation to Leadership Fond du Lac 2012 (PDF, 2.53MB – Includes survey results of 341 respondents in 3 companies)
New Economy of Inclusion (PDF, 2 pgs., 318 KB) June 9, 2011 handout for City of Fond du Lac Supervisory Employees and City Council describing local workforce trends, inclusion, and the employer survey.
Culture Change: Education, Business, Inclusion (January 19, 2011 presentation to the Leadership Fond du Lac class about visible & non-visible dimensions of diversity and how learning organizations approach talent retention and attraction.)
Creating Workplace Cultures for the Future (Sept. 2010 presentation slides detailing labor force predictions for Fond du Lac County, results of the talent attraction and retention survey locally, and how inclusion is being applied locally as a strategy for attracting and keeping the best talent.)
Attracting Diverse Talent Steering Committee Final Report (PDF, 9 pgs., 58 KB) April 2010 report detailing the results of a survey of large county businesses regarding their talent attraction and retention efforts of diverse workers, follow-up focus groups with employers and employees, and analysis focusing on inclusion. Co-authored by Aurora Health Care, Fond du Lac Area Association of Commerce, Fond du Lac County Economic Development Corporation, Moraine Park Technical College, and UW-Extension.