"Inclusion is a skilled response to diversity." Dolezalek, 2008.
BLOG POSTS – See All (and to subscribe via RSS feed)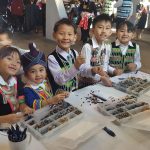 Celebrating the Hmong New Year
In December, the local Hmong community celebrated the New Year. Historically, this festival was timed in Asia to celebrate the rice harvest and all the hard work that went into it. After meeting with Diana earlier this year, the elected community leader invited our office to have a booth at the special event. Teaching the […]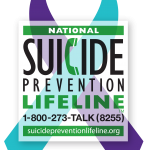 #BeThe1To Save a Life
CSI & YScreen promote suicide prevention awareness to address suicide in Fond du Lac County Imagine someone you know, a family member, friend, student or coworker, telling you they wanted to end their life. What would you do, what would you say? Your first response most likely would be one of anxiety and fear. Most […]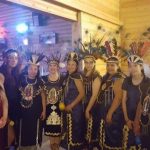 Celebrating our Heritage
"Latinos Unidos en Fond du Lac" (Latinos United in Fond du Lac) is a community group (youth and adults) that has been working together for a year with the purpose to connect, educate, and empower Latinos in our county. In September, the group hosted a Celebration of Independence event. This was a cultural event to […]
INCLUSION RESOURCES~~~~~~~~~~~~
To see this presentation in a full-screen view (recommended), click on the arrow in the bottom center, and then click on "More" in the bottom-right corner to see the Full Screen option. In the Full-Screen view, continue clicking the bottom-center arrow.
Presentation to Leadership Fond du Lac 2012 (PDF, 2.53MB – Includes survey results of 341 respondents in 3 companies)
New Economy of Inclusion (PDF, 2 pgs., 318 KB) June 9, 2011 handout for City of Fond du Lac Supervisory Employees and City Council describing local workforce trends, inclusion, and the employer survey.
Culture Change: Education, Business, Inclusion (January 19, 2011 presentation to the Leadership Fond du Lac class about visible & non-visible dimensions of diversity and how learning organizations approach talent retention and attraction.)
Creating Workplace Cultures for the Future (Sept. 2010 presentation slides detailing labor force predictions for Fond du Lac County, results of the talent attraction and retention survey locally, and how inclusion is being applied locally as a strategy for attracting and keeping the best talent.)
Attracting Diverse Talent Steering Committee Final Report (PDF, 9 pgs., 58 KB) April 2010 report detailing the results of a survey of large county businesses regarding their talent attraction and retention efforts of diverse workers, follow-up focus groups with employers and employees, and analysis focusing on inclusion. Co-authored by Aurora Health Care, Fond du Lac Area Association of Commerce, Fond du Lac County Economic Development Corporation, Moraine Park Technical College, and UW-Extension.