On the 4th Wednesday of each month since January 2018, Ebony Vision, The Humanity Project: Telling the Untold Story, Diana Hammer of Extension Fond du Lac County, and Bob Hoffmaster of KFIZ radio, collaborate to air a segment about race in Fond du Lac.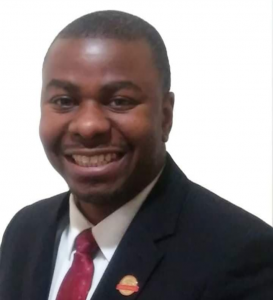 August 2019: Moe Craine joins Diana and Bob. Craine is a passionate youth mentor, boys and girls basketball coach at Sabish Middle School, parent, husband, and owner of Temperance Entertainment, a DJ/sound technician business. He describes the challenges of going about daily life as a Black man in Fond du Lac and the limits he's encountered to networking for his business. (25 minutes)
August 2019 Extension Session: Diana discusses discrimination in lending and other factors that block African American progress in entrepreneurship. In spite of consistent barriers, there have been times in US History when African Americans had thriving business communities. This will be explored in the screening of "Boss: The Black Experience in Business," a Wisconsin Public TV documentary shown in partnership with the Regional People of Color Business Association on Wednesday, September 18, 6-8:30pm at THELMA Center for the Arts in Fond du Lac. The event – movie, dinner, and activities for children ages 10+ – is free. RSVP on Facebook or by contacting Extension at 920-929-3178.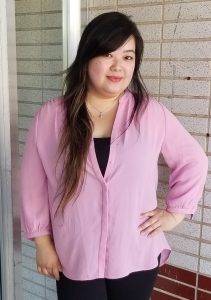 July 2019: Bao Xiong joins Diana and Bob for a segment on race. Xiong came to the U.S. from Thailand as a Hmong refugee when she was nine years old. She discusses living out her Hmong cultural values with her husband and children while also starting her own business (S & B Alteration) and founding a nonprofit (Hmong Women's Community Center of Fond du Lac). (23 minutes)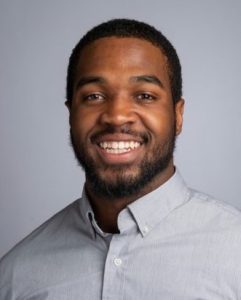 June 2019: Taking a break from interviewing African American business owners, Fit Oshkosh, Inc's Research Assistant Rajon Hall talks with Diana and Bob about what he's learned from more than 40 hard-working, wise entrepreneurs. (21 minutes)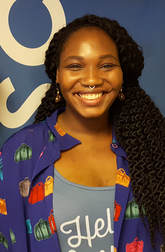 May 2019: Fond du Lac School District Equity Coach Shavana Talbert introduces us to Fond du Lac High School senior Andrea Mayweather who led an effort to measure students' experiences of racialized events and shared results in four school-wide assemblies. Mayweather has also created an affinity space for African American girls, as a place for them to gain a sense of their own limitless potential. (26 minutes)
April 2019: Rev. Mary Council Austin and Judy Goldsmith join Daisy Frazier and Diana to reflect on their long trans-racial partnership for change and how much left there is to do. (24 minutes)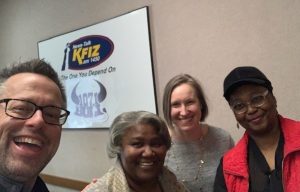 March 2019: Rev. Mary Council-Austin joins Daisy Frazier, Diana, and Bob for a segment about race. She speaks powerfully about her experiences growing up as an African American in North Carolina, moving to Fond du Lac to pastor a white church, and feeling surrounded with care when a hate crime occurred. Rev. Council-Austin inspires us to transform our current racialized reality by deepening trustful relationships. (26 minutes)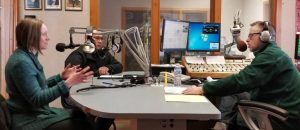 February 2019: Hiram Rabadán joins Diana and Bob Hoffmaster to talk about growing his business, Hiram's Auto Repair, in Fond du Lac as a Mexican immigrant. Founder of Latinos Unidos en FDL, employer for 10 years, and now a new member of Morning Rotary, Hiram is an inspiration for opening doors and creating community. (22 minutes)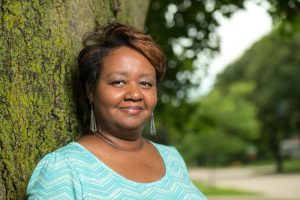 January 2019: Tracey Robertson joins Diana and Bob in an interview about race. Tracey is the co-founder of Fit Oshkosh and the Regional People of Color Business Association. Fit Oshkosh advances people's racial literacy so individuals have more skills to negotiate in a complex world. The RPOCBA provides networking and support to entrepreneurs of color, something she did not have as she was starting her organization. (Recording not available)
December 2018 – no segment due to holiday scheduling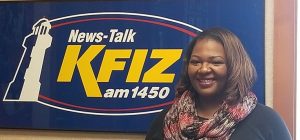 November 2018: Pastor Arletta Allen joins Diana and Bob for a segment about race. She moved to Fond du Lac with her family at age 10 and experienced overt racism as a girl and as an adult working in the community. In spite of this, she has overcome hardships and is now a motivating mentor to others through her fledging business and as a mom, religious leader, and soon-to-be graduate of Marian University. (20 minutes)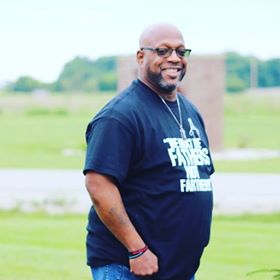 October 2018: Daisy Frazier and Antonio Godfrey, Sr join Diana and Bob for a conversation about the Men of Vision mentoring program they developed through Ebony Vision. They compare the positive role modeling available to white youth on a daily basis to the negativity surrounding Black boys, the systemic reasons that have led to this situation in Black families in particular, and the benefits for African-American boys to see and connect with caring adult men. This program is free to middle-school and high-school age boys. (23 minutes)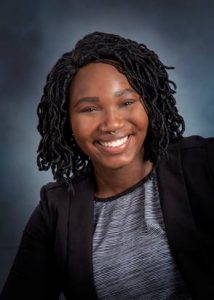 September 2018: Diana and Bob learn from Shavana Talbert (Fond du Lac School District). Shavana talks about growing up as the only Black girl in advanced high school classes in Fond du Lac, moving away to college where she could study African American Vernacular English and African American history for the first time, and now working to improve student outcomes as the Fond du Lac School District Equity Coach. (28 minutes)
August 2018: Latinos Unidos leaders Ramiro Santana and Hiram Rabadán join Diana and Bob to discuss how and why they formed the group, and what it means to them. They also invite the community to the Independence Day Celebration on Sunday, September 16, 2018. (26 minutes)
July 2018: Vicente Lezama Morales returns to share more of his lived experiences of racial profiling such as being asked for ID's in stores, seeing his family members mistreated because of how they look, and feeling uncomfortable or disregarded in businesses where there are only white customers. Vicente did not have the benefit of a SELT team with whom to process racialized events as a teenager and seeks to give others that support now as he styles hair and creates a positive environment in the salon where he works. (22:10 minutes)
June 2018: Diana and Bob learn from Vicente Lezama Morales, a hair stylist who immigrated to Fond du Lac from Mexico at age nine. He describes the frustration of being graded more easily in school than his peers. The teacher thought it was a kindness to him, but he felt like the teacher thought he couldn't do the hard work other kids did. Now he is especially conscious to help people feel comfortable in new places and work for more equality. (21 minutes)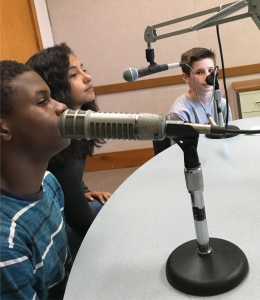 June 2018 Extension Session: Theisen Middle School principal Brad Nerat and three students in the Student Equity Leadership Team (SELT) share personal stories with Bob about the impact this group has on their lives as teenagers. The perspectives include Students of Color sharing what SELT means as they experience racialized events and a white student sharing what he is learning about being an ally. (25 minutes)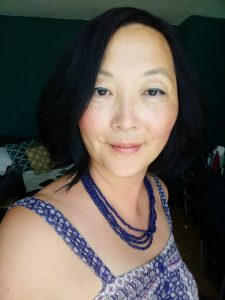 May 2018: Lora Vahlsing (Lora Vahlsing Yoga), Diana, and Bob talk about race in a trans-racial, adoptive family. Ms. Vahlsing is Korean and describes her experience growing up with white parents and in a majority white school, and now raising a Korean daughter. (24:47 minutes)
April 2018: Laurice Snyder talks with Diana and Bob about how white teachers and administrators can learn about race and teach it to students in healthy ways. It is important for white adults in particular to practice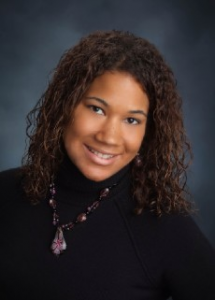 conversations about race, especially when teaching or parenting Children of Color. Race impacts all of us every day. The more children can hear adults talk about this constructively, the better they'll get at it. (22:44 minutes)
March 2018: Laurice Snyder (Moraine Park Technical College), Diana, and Bob discuss race in the classroom. Ms. Snyder describes her experience as a bi-racial child in Green Bay and experiences of Students of Color in the classroom today. She recommends that white educators wanting to be more effective in conversations about race start by noticing the role race plays in their everyday lives. (22:26 minutes)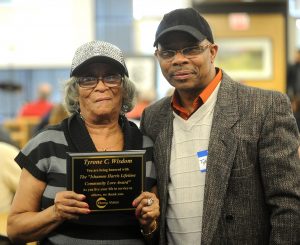 February 2018: Tyrone Wisdom (Ebony Vision, Men of Vision, and The Humanity Project), Diana, and Bob honor Black History Month. The theme "Fond du Lac History is Black History" is demonstrated by Mr. Wisdom's experiences living in Fond du Lac and his contributions to the YMCA gymnastics program, juvenile justice regulations in the state, and the mentoring he does for men in prison and in recovery. (24:33 minutes)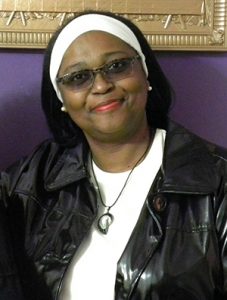 January 2018: In the first segment, Daisy Frazier (Ebony Vision and The Humanity Project: Telling the Untold Story), Diana Hammer (Extension), & Bob Hoffmaster (KFIZ radio) explore aspects of white privilege that white people do not usually notice they are experiencing. Examples include "I can be pretty sure that if I ask to talk to the "person in charge," I will be facing a person of my race," and "I can swear, dress in second hand clothes, or not answer letters, without having people attribute these choices to the bad morals, poverty, or illiteracy of my race."  (24:38 minutes)