---
Rent Smart
Rent Smart workshops are free workshops that teach the skills needed to find and keep a decent place to live. The program is designed for individuals who are likely to have trouble getting rental housing due to lack of experience or poor rental history, including evictions.
2022 Rent Smart In Person Classes
Beginning in May 2022, in-person classes will be held at the St. Katherine Drexel Shelter. To register for an in-person class, contact Amy Mangan-Fischer at (920) 929-3179 or via email at amy.manganfischer@wisc.edu.
May 10 and May 12 from 4:30-7:30 pm
June 7 and June 9 from 4:30-7:30 pm
July 19 and 21 from 1-4 pm
August 9 and August 11 from 4:30-7:30 pm
September 27 and September 29 from 1-4 pm
October 11 and October 13 from 4:30-7:30 pm
October 25 and October 27 from 1-4 pm
November 8 and November 10 from 4:30-7:30 pm
December 13 and December 15 from 4:30-7:30 pm
2022 Rent Smart Spring Online Classes
To register for a virtual class, go to:  https://docs.google.com/forms/.
Rent Smart is supported in Fond du Lac County by Division of Extension Fond du Lac County, City of Fond du Lac Office of Community Development, Fond du Lac Housing Authority and Legal Action of Wisconsin, Inc.
---
Tax Credits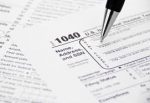 Wisconsin residents can take advantage of a variety of tax credits to supplement their incomes.  The most important of these include the Federal Earned Income Tax Credit, Wisconsin Earned Income Tax Credit, the Wisconsin Homestead Credit, and the Child Tax Credit.
Visit the Division of Extension's Financial Education website for more resources to help you save on taxes.
---
Money Management: Create a Spending Plan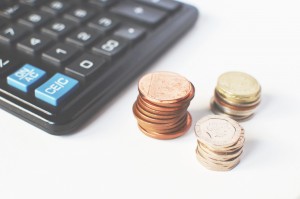 Putting your financial goals in writing can make them seem more concrete and achievable. The Creating a Spending Plan Workshop teaches basic money management, decision making, and ways to organize personal finances. Consumers who improve their household credit management to enhance financial security will benefit their communities by boosting economic stability and contributing to the foundation for growth.

What is a Spending Plan?
A spending plan helps you manage money in a positive manner by creating a guide that will help you take control of your financial future and reach your goals.
Your plan will clearly show how much money you have coming in, what you're spending it on and where you can make trade-offs to come up with extra cash. It's also your first step in meeting larger financial goals. With a spending plan in place you will be better able to maximize financial well-being.
Visit the Division of Extension's Financial Education website for more resources to help you get through tough times.
---
Money Smart Week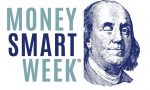 Created by the Federal Reserve Bank of Chicago in 2002, Money Smart Week® is a public awareness campaign designed to help consumers better manage their personal finances. This is achieved through the collaboration and coordinated effort of hundreds of organizations across the country. Programming is offered to all demographics and income levels and covers all facets of personal finance. Money Smart Week is set for April 9-16, 2022 and will be 100% virtual. For more details, visit: moneysmartweek.org.
---
Check Your Free Credit Report Campaign 
Do you know how often you should be checking your credit report? Are you aware of how your score and report can affect you financially? You should be checking your credit report at least three times a year. It is even free to do so! You are entitled to three free credit reports a year. To learn more and find the resources you need to maintain your desired credit, read and follow the Check Your Free Credit Report Campaign. 
You can buy a score online from one of the three major Credit Reporting Bureaus — Equifax, Experian or TransUnion. While you are legally allowed one free credit report from each bureau every 12 months, the bureaus do not have to provide a free credit score.
---
Money as You Grow Book Club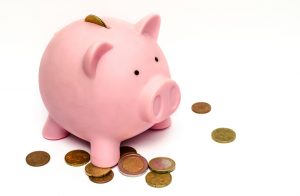 Start here to find popular books for children ages 4 to 10 that you can read together and discuss. Our book list and guides can help you get started reading and talking about money choices like saving, spending, and more.
---
Budgeting and Debt Repayment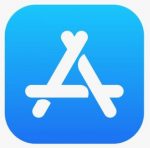 These apps are available for you to download to help you keep on top of budgeting and your debt repayments.
Power Play Debt Eliminator App
---
Resources 

Health Care and Health Insurance Literacy Resources
Find a variety of health insurance resources, including enrollment, using benefits, and financial information.
Get help applying for health insurance.
STAFF
Amy Mangan-Fischer
Human Development & Relationships Educator
920-929-3179
amy.manganfischer@wisc.edu