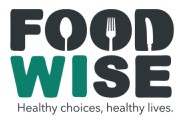 Miller submitted next year's budget plan for the FoodWIse program. The FY21 program runs from October 1, 2020, to September 30, 2021. The program will bring $215,000 in staff, programs, and services dedicated to improving the health and well-being of Fond du Lac and Sheboygan County residents.
The budget includes:
1 Nutrition Coordinator and 3 Nutrition Educators to provide nutrition-related programs and services;
Staff will partner with 39 community agencies, including early childhood education sites, elementary schools, after school and summer programs, adult treatment centers, job readiness programs, senior meal sites, and senior housing units;
Staff will teach 606 classes on nutrition, food budgeting, and/or food safety;
Staff will either lead or contribute to 21 community-level projects aimed at improving the policies, systems, or environments that impact health and well-being in the local community.
Staff will reach community members with nutrition education messaging via social media, newsletters, displays, and other means through 15 indirect education projects.
FoodWIse is a statewide community-based nutrition program at the University of Wisconsin-Madison and Health and Well-Being Institute. It is federally funded by the Supplemental Nutrition Assistance Program (SNAP-Ed) and serves Wisconsin residents with limited incomes. FoodWIse is an obesity prevention program.