Multiple public health studies spanning three decades (longitudinal) have shown that racism has a significant impact on overall health. These studies, along with statistics on health inequities, have led public health organizations across the globe to recognize and declare racism as a public health crisis. This includes the American Public Health Association (APHA) and the Wisconsin Public Health Association (WPHA).
Health inequities are differences in health status or in the distribution of health resources between different population groups, arising from the social conditions in which people are born, grow, live, work, and age. For example, in the 2019 Wisconsin Health Disparities Report (full report below), American Indians had gaps in breast cancer screening; African Americans had gaps in blood pressure control; Whites had gaps in recommended weight, and Hispanic/Latino had gaps in diabetes. Health disparities not only look at race/ethnicity, but age, gender, geography, and socioeconomic status.
Amanda Miller, FoodWIse Coordinator, and Health and Well-Being Educator, is currently partnering with the local Population Health Group aimed at better-understanding health disparities within Fond du Lac County. In addition, Miller is a member of the state Health and Well-Being Institute workgroup dedicated to this work. Miller recently completed a 3 part Health Equity Training Modules offered by the UW-Population Health Institute.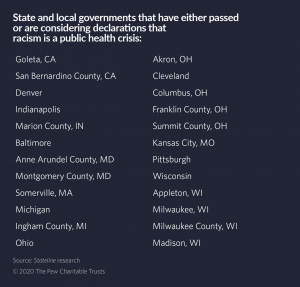 Full report: https://gallery.mailchimp.com/e2ec6664ba5305dfe787db912/files/8c28f70d-b511-4ed7-b335-1fac79f41db8/WCHQDisparitiesSummaryv20190919_FINAL.pdf