Ireland has a rich dairy industry, making up nearly 40 percent of its total agricultural economy.  Irish farmers utilize a heavy grass-based system that promotes animal well-being, low-inputs, and increased milk components.
With a country two times smaller than Wisconsin, the dairy industry processes nearly 7 billion liters of milk annual, supplied by 18,000 family farms. Similar to dairy farmers in Wisconsin, Irish farmers are looking for opportunities to preserve the environment while maintaining dairy sustainability through research and innovation; to support the next generation of farmers, and to look at ways to optimize income and sustainability through value-added and niche markets.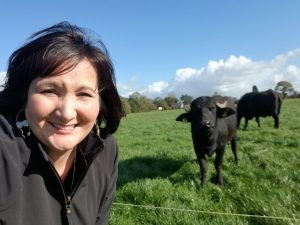 Recently, extension Dairy & Livestock Agent Tina Kohlman participated in a seven-day National Association of County Agriculture Agents (NACAA) Ireland Agriculture & Culture Tour with 70 other extension colleagues from across the country.  On this tour, Kohlman learned about the dairy industry and visited many dairy operations including a 2,500-milking sheep farm, a 75-milking water buffalo farm and cheese processor, and a traditional 250-cow dairy who are working on bringing in the next generation of farmers.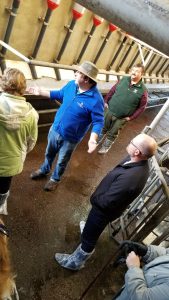 Opportunities such as these allow us to see how other countries and communities are working together to better their operation, allowing one to think outside the box when it comes to our local industry.  Much planning and research occurred in all operations to understand "how much the farm needed to support the families," markets for potential cheese, and utilizing existing resources, such as grazing land, to support the farming industry.
Funding for the professional development opportunity was provided by a 2019 Dean's Meritorious Award, 2019 Epsilon Sigma Phi (ESP) Professional Development Award, and a 2019 Area 15 County Extension Professional Development Fund.