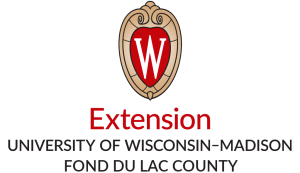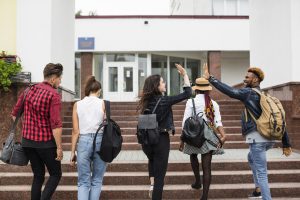 City of Fond du Lac Youth In Governance Program
The City of Fond du Lac Youth Governance (YIG) Program offers greater opportunities for youth leadership development and youth empowerment in Fond du Lac through direct participation in city government.  This provides real-life learning opportunities for youth about the functioning of local government; brings a direct youth voice to community issues and concerns while fostering the development of confident, capable and independent leaders for the next generation.
Program Structure
Each youth representative is appointed to a City of Fond du Lac committee/board, with 2 youth per committee/ board for a one-year term (school year) is matched with an adult mentor(s) on their committee or board. Mentors closely assist youth in learning about and contributing to the governance process. YIG youth have the same opportunities for committee participation and involvement as elected City Council members, except that they have a non-binding advisory (recorded) vote. Youth representatives may be appointed to the following committees:
Advisory Park Board 
City Plan Commission 
Alcohol Licensing Commission 
Fond du Lac Public Library Board 
In addition to committee meetings, youth representatives will attend an Orientation training led by UW Extension Educator(s) of FDL Co.  There will be a midyear session for youth as part of the evaluation process focusing on leadership, civic engagement, and other important professional skills.
Adult Mentors, ie Committee Member volunteering to serve, are asked to give extra time:
to communicate with the youth representatives prior to a meeting, offering insight into an agenda item,  its meaning, history, etc.
offer encouragement during the meetings for youth's insights, when appropriate discussions take place in accordance with Robert's Rules, meeting functions, etc.
attend part of the Orientation, if possible, which assists in developing familiarity between mentors and youth, as well as with the Committee that adult represents.
Follow safety guidelines as put forth by UW Extension for the appropriate, professional transparent communication between adults and minors.
Meeting agendas and professional correspondences would be delivered to youth in the same manner as any adult committee member
Selection Process
Selection begins via a nomination process. Nominations can be made by any adult connected to the youth  (e.g. school faculty/staff member, home-schooling teacher, youth program leader).
Youth Nominee requirements:
– City of Fond du Lac residents currently in grades 9-11 (who will be in grades 10-12 in the fall of the school year) – Ability to commit to all committee meetings, orientation training, and mid-year training/evaluation. Due to the commitment, involvement in sports or multiple extracurricular may conflict with the ability to commit to YIG
– Strong interest in community engagement
– High level of maturity
– Good communication & self-expression skills (or willingness to develop)
– Responsible, dependable, & self-motivated
– Positive attitude
– Interest in developing skills in leadership, professionalism, and working with adults – Transportation to/from committee meetings in Fond du Lac
This program seeks to recruit a cohort that reflects Fond du Lac's diversity in every form including geography, race, ethnicity, gender identity, ability status, socioeconomic status, sexual orientation, religion, and all other identities. All City of Fond du Lac youth is encouraged to apply.
Nominated youth will be sent a YIG application that includes short-answer questions about their objectives for participating in YIG and a written recommendation from an adult involved with the youth (teacher, guidance counselor, parent/caregiver/guardian, etc).