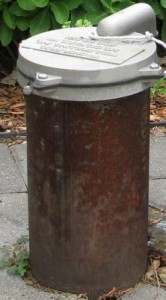 Town of Ripon residents and residents of nearby municipalities are invited to test their well water through a voluntary program sponsored by Fond du Lac County UW-Extension and the Town of Ripon.
This is not a mandatory program nor is it a regulatory program.  This is an opportunity for you to learn about the quality of your own home well water and what you can do to reduce the chances of contamination.
Pick Up Bottles & Pay for Packages of Your Choice: Friday, March 11, 4-6pm; Saturday, March 12, 10am-12pm
Return Sample: Monday, March 14, 6:30-9am, 4-7pm
Presentation about Results: Wednesday, April 13, 6:30-8pm
All events will take place at the Town of Ripon Hall, N8191 Douglas St., Ripon. There is a limited quantity of sample bottles which will be distributed on a first come, first served basis. Payment can be made in cash or check made out to "UW-Extension."
Participants can choose 1, 2, or 3 of the following sampling options:
Homeowner's Package, $42 – Tests for Coliform bacteria, Nitrate, Chloride,  pH,  Alkalinity, Conductivity, Hardness, & Saturation index.
Metals Package, $42 – Tests for Arsenic, Lead, Copper, Zinc, Manganese, Iron, Calcium, Magnesium, Sulfate, Sodium, Potassium.
Triazine Screen, $27 – Tests for components of Atrazine, a commonly used corn herbicide.
All 3 of the above options, $103.
More Information
Bulletin for Town of Ripon Residents (PDF, 4pgs, 745 KB)
Sampling Program Press Release (PDF, 2 pgs, 479 KB)
With questions, contact Diana.Tscheschlok@ces.uwex.edu or 920/748-7565.