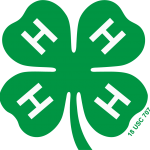 UW-Madison, Division of Extension is the educational resource that helps the Wisconsin Idea become reality. Valuing leadership, relationship-building, and inclusion, the Division of Extension teaches, learns, leads, and serves the people of Wisconsin by connecting them with the University of Wisconsin research and resources. Located in all 72 counties of Wisconsin, the Division of Extension engages with communities to influence their lives beyond the boundaries of the classroom.The 4-H Program Coordinator serves the people and communities of Wisconsin by addressing local, statewide and national issues, improving lives through research-based education, fostering partnerships and action, and facilitating positive impacts that support:
– Thriving individuals and families
– Effective organizations
– Healthy and vibrant communities
– Strong economies
This 4-H Program Coordinator position will primarily serve Fond du Lac County with an office location at 400 University Dr. in Fond du Lac, WI.
See more about this opportunity and Apply Today at: http://jobs.hr.wisc.edu/cw/en-us/job/500657/4h-program-coordinator