More local agencies and organizations are forming new programs based on the 8 dimensions of wellness model. The 8 dimensions include: emotional, environmental, financial, intellectual, occupational, physical, social, and spiritual. The overarching goal is wellness, which is not merely about the absence of illness or stress.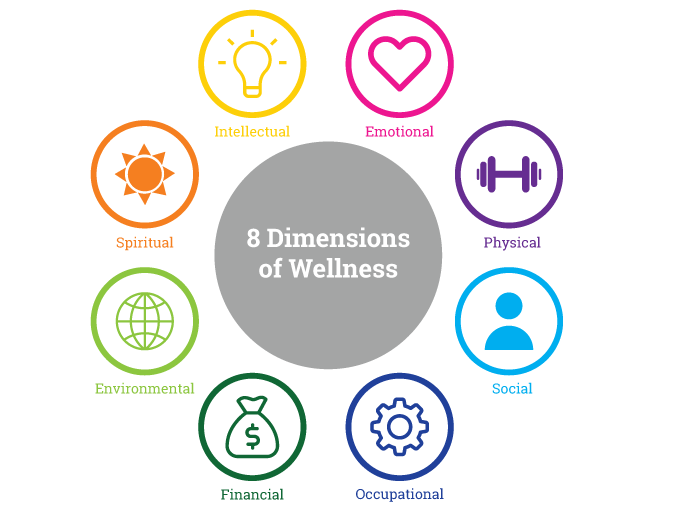 The model, adopted by entities like SAMHSA (Substance Abuse and Mental Health Services Administration), emphasize that mental and physical health are linked together. Yet, many programs address one topic alone.
Recent programs that have adopted this model include SSM's 'Well-briety Program" for recovering addicts, SSM/Agnesian's Population Health Department's "Discover Your Wellness Picture", and Fond du Lac Social Services' "Women's Empowerment Series". These programs are currently partnering with FoodWIse to provide nutrition education under the physical health dimension.