Rent Smart!
Rent Smart 2016 Brochure for Fond du Lac & Winnebago Counties (PDF)

Free workshops to help you find and keep a decent place to live.  Designed for individuals who are likely to have trouble getting rental housing due to lack of experience or poor rental history, including   evictions. Participants must attend both sessions of the workshop in order to receive a "Rent Smart   Certificate". Call 929-3174 to register.  Rent Smart is supported in Fond du Lac County by the UW-Extension Fond du Lac County, City of Fond du Lac Office of Community Development, Fond du Lac Housing Authority and Legal Action of Wisconsin, Inc
Where Does the Money Go?
MEETING CANCELLED as of 10/14/16 — There will be a Where Does the Money Go class held October 18, 2016 from 6-7:30 PM at the Fond du Lac Library in the Midstates Room. 
 Where does the money go 2015-brochure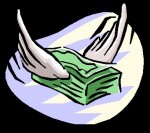 Take control of your money and better manage the money you have. You will learn money skills and receive money management materials to help you be in charge of your finances. For dates, times and locations, see our brochure.  Individual financial coaching session are also available. Make an appointment by calling 920 929-3174.
 StrongWomen™ in Wisconsin
Want to get fit?  Join this safe, effective, evidence-based strength training program designed by Dr. Miriam Nelson of Tufts University. It helps middle-aged and older women build muscles strengthen bones, prevent frailty, improve balance and increase overall physical and mental health. StrongWomen™ will catalyze positive change in women of all ages to live stronger, healthier lives by providing knowledge, inspiration, access to programs, and ongoing support. StrongWomen™ envisions a worldwide community of women who are fit, strong, and healthy; in turn, these empowered women will become positive agents of change for their families, communities, and beyond. For more information, learn about the National StrongWomen program.
 Read
Success Stories
from women who have joined the program in Wisconsin.
For New Parents
Parenting the First Year Newsletters – A series of parenting newsletters, geared to the specific age of your baby – Information on child development and parenting from your university – Quick and easy to read for busy, on-the-go parents.  Register for free e-mail delivery at: parenting.extension.wisc.edu
or contact UW-Extension Fond du Lac County at (920) 929-3173.