The Fond du Lac County Extension Association for Home and Community Education is a non-profit, educational, and service organization. Membership is open to all individuals without regard to race, sex, color, ethnic background, residence or economic circumstance.
The Fond du Lac County Association for Home and Community Education, Inc. (HCE) is a nonprofit educational organization comprised of local clubs in Fond du Lac County. The organization is unique in that the members extend the information they receive from the University faculty and other reliable sources to the membership and community.
Program planning and leadership training are provided by a collaborative effort of WAHCE, Inc. and Extension – Family Living Program. Extension faculty serves as advisors to the county HCE Association. Education programs are developed after careful study of local concerns.
Mission Statement – Wisconsin Association for Home and Community Education:
HCE offers opportunities for learning in a social setting, sharing what we learn, and caring to make a difference in our homes, communities and the world.
WAHCE VALUES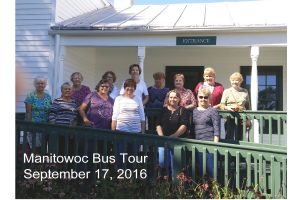 Families and communities
Opportunities for personal growth through learning, sharing and volunteering
Meeting great people and forming friendships and enjoyments
Vounteering to make a difference
Leadership
Fond du Lac County Association for Home and Community Education is an educational, charitable organization. Membership is open to all persons without regard to race, color, sex, ethnic background or economic circumstances. This organization does not operate on a segregated basis.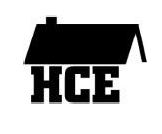 WAHCE Logo: The roof of the home symbolizes our past heritage with Extension Homemakers. The letters H (Home) C (Community) E (Education) make it a suitable logo for the state, county and club. The house without walls confirms a commitment to membership open to all, regardless of race, color, creed, religion, sex, age, handicap or national origin.
The Wisconsin Association for Home and Community Education, Inc. logo is registered with the United States Patent and Trademark Office. County HCE organizations have permission to use the logo to identify a county organization provided the activities and programs carried out by the county do not detract from the integrity of WAHCE. The logo may not be used to promote any commercial product or venture and cannot be used in the endorsement of a political candidate or campaign. Any alterations of the house and the letters HCE within the house would be considered a violation of the trademark.
---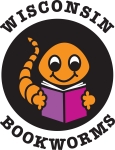 Wisconsin Bookworms™ provides early literacy programming for Wisconsin's children. The Statewide Wisconsin Bookworms™ project started in 1998 with innovative grant funding. In 1998, 130 volunteers readers read books to 1,375 children in 26 counties. Now each county gets their own funding. Wisconsin Bookworms™ project is currently in its 18th year statewide, with 545 readers reading books to 5,300 children in 42 counties. In May of 2016, we will have read over 750,000 books to children 3-5 years of age in our statewide program.
Visit the STATE WEBSITE to learn more about this organization and the fun activities each club provides.

STAFF
If you have any questions regarding HCE in Fond du Lac County, please contact:

Michelle Tidemann | Family Living Educator
Fond du Lac County – Extension
Room 227/Extension Bld, 400 University Ave | Fond du Lac, WI 54935
Phone: 920-929-3179 | Wisconsin Relay: 711
Fax: 920-929-3181
Email: michelle.tidemann@wisc.edu