Earlier this month, the City of Fond du Lac & Fond du Lac County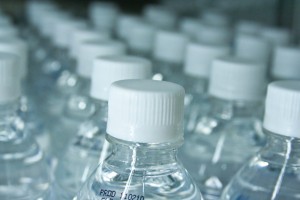 Energy Communications Team learned about updates in recycling processes from Waste Management. Much about recycling has changed in recent years due to improved technology and increased demand for recycled materials. For example, plastic water bottle caps CAN be recycled now as CAN pizza boxes if they are clean (no grease, cheese, or liners).
To find the most recent guidelines from your waste hauler, check their residential recycling websites.
What if my item isn't mentioned on these sites?
First, go to https://fonddulac.extension.wisc.edu/cleansweep where UW-Extension has compiled a list of local collectors of things like broken holiday lights, antifreeze, and appliances.
Then try, www.Earth911.com which provides a nationwide database for recycling facilities and recommendations for what to do with specific items. The site is searchable by item and by zip code.
What about all those plastic bags?
WI served as a pilot state for plastic film recycling and now we can recycle Ziploc bags, plastic wrap from bathroom tissue or paper towel packages, plastic cereal box liners, and many other types of plastic wrap along with plastic shopping bags. Attached are photos of what can be recycled including bread bags, plastic wraps from water bottles or toilet paper packages, produce bags, cereal box liners, and dry cleaning bags). Search for drop-off locations (most grocery stores and department stores in this area) by zip code at www.plasticfilmrecycling.org.