Strong Families Program
Living Apart, Parenting Together 
Living Apart Parenting Together is a co-parenting education class for divorcing or separating parents with minor children.
2017 Fond du Lac County Family Living Program Impact Report
---
Keeping it About The Kids
Keeping It About the Kids is a co-parenting education class for paternity identified parents with minor children. Both co-parenting classes are collaboratively taught by Fond du Lac  County Family Court and Division of Extension Fond du Lac County. Both programs help parents learn to keep children from witnessing parental conflict, avoid putting children in the middle, utilize emotionally neutral communication and support the role of the other parent in the child's life.  Parents also learn the benefits of having a parenting plan in place.
---
Home Alone Program
The Home Alone program will help parents and children determine if they are ready to stay home alone. Parents and children should watch the Home Alone videos together and use the short activities after each video to discuss plans to stay safe. Share this resource in your communities  https://fyi.extension.wisc.edu/homealone/ and in Spanish https://fyi.extension.wisc.edu/homealone-espanol/. 
---
Caregiving Facts
Are you caring for an adult family member, friend or neighbor?  Caregivers need support too.  Check out these links for more information and resources in Fond du Lac County to assist with caregiving:
Aging and Disability Resource Center
Caregiving Fact Sheet for Fond du Lac County
---
Parenthetical

What is Parenthetical?– Parenthetical is a little different than other sites you might visit.  We designed it as a blog, website and social network for parents of tweens and teens.  What YOU contribute to the site through questions, comments and advice is the most important part of Parenthetical.  Our goal is to make Parenthetical a place where you regularly share your parenting thoughts and questions, connect with other parents who are experiencing similar issues, and receive trustworthy information on parenting and teen development.
---
Just in Time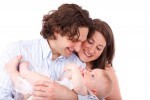 Just in Time newsletters -For Parents with children 0-5- A series of parenting newsletters, that are age paced to the specific age of your child – Information on child development/social/emotion and physical development plus parenting tips from your university – Quick and easy to read for busy, on-the-go parents.  Register for free e-mail delivery at: pam.bartoli@wisc.edu or contact Extension Fond du Lac County at (920)929-3170.
National JITP Impact Report – April 2020 – Final
---
Common Ties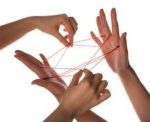 Common Ties newsletter – This five-part newsletter provides information for families parenting apart. You will find helpful articles about communication, finances, working together, and starting over, plus much more.
You can download these issues here:
Co-parenting Strategies: Stronger Together (PDF) Print-friendly PDF
Managing Change and Grief (PDF) Print-friendly PDF
Financial Strategies (PDF) Print-friendly PDF
Communication Strategies (PDF) Print-friendly PDF
Children's Ages and Stages (PDF) Print-friendly PDF
---
Calming Jar 
A calming jar can help children learn how to control their emotions and learn how to self-regulate. Do this activity with your child and allow them to decide the colors and add the ingredients.
---
Other Family Resources

The Family Resource Center of Fond du Lac County, Inc. is dedicated to the healthy development of children and families through a variety of pregnancy and parenting programs.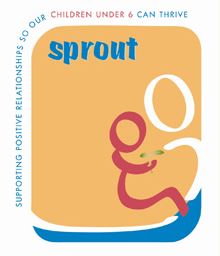 SPROUT– The goal of Supporting Positive Relationships so Our children Under 6 can Thrive (SPROUT) is for all Fond du Lac County children to be healthy, nurtured, safe and successful from birth to school entry
The Aging and Disability Resource Center (ADRC) of Fond du Lac County assists older adults, people with disabilities and families/caregivers in finding services and resources to keep them living well and independently. 
Topics of Interest
Parenting and Family Relationships
For Parents and Youth Age 10-14
Resources for Healthy Relationships
Children's Books on Divorce and Separation – Available at the Fond du Lac Public Library
Children's Books on Divorce and Separation–  University of Minnesota Extension
Co-Parenting Resource List from the Fond du Lac County Courts
Co-Parenting Resource List (Books, Movies, Websites) – Extension Outagamie County