Mission of the Master Gardener Volunteer Association is to provide horticultural information and education to Fond du Lac County area residents, provide continuing horticultural education to its members, and facilitates the exchange of ideas, information and experiences among members.
Our goal is to help the people in our communities to become better gardeners so they are able to grow their own produce and landscape their living spaces successfully.
While taking the opportunity to become involved with our organization, you will have the experience of learning and working with people who have the same interests. We have a lot of fun making friends while getting involved with projects because we all have the same passion for gardening and plants.
We encourage everyone to become a Certified Master Gardener Volunteer . Every year you need to complete 24 hours of volunteer work. To maintain Certified Master Gardener Volunteer status, an individual must complete 24 hours of volunteer work and 10 hours of continuing education .
Please refer to the Projects/Volunteer Service Opportunities Link for volunteer opportunities and feel free to contact committee chairpersons listed for further information.
Continuing education hours can be obtained by going to horticulture seminars, listening to WI Public Radio's Garden Talk (Friday-11:00 a.m. and Sunday-7 a.m.) or watch WI Public Television's, WI Gardener (check your local listings).
Volunteer Hours Time Sheet is due by OCTOBER 1.  Annual dues of $10.00, which includes membership in the Wisconsin Master Gardener Association and the Fond du Lac County Master Gardener Association.
Fond du Lac County
Master Gardener Association Officers & Board Members
President:   Beth Howman-Combs – 920-748-7353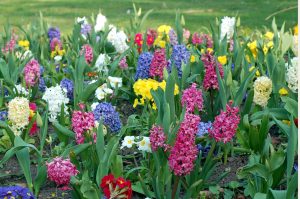 Vice-President:   Dona McEssey – 920-517-4673
Treasurer:   Cindy Boudry – 920-921-0158
Secretary:   Teresa Steger – 920-344-9182
Board Members:
Dave Lefeber – 920-322-8831
Alice Dann – 920-753-5126
Paul Freund – 310-991-9133
Kerry Winget
Bill Behnke – 920-922-1146
Monica Galligan – WIMGA rep 920-933-3659
Joe Zimbric – Ex-officio 920-929-3173
Fond du Lac County Master Gardener Association Accomplishment Reports