Garden Plot Rental
The Community Gardens are located on the corner of Grove Street and Pioneer Road (East Frontage Road). The gardens are now open!
With this spring being wetter than it was last fall, the gardens were worked up the best they could be. The gardens are still very wet, so the areas on the eastern half of the gardens cannot be worked up. Please do not drive back to the wet areas, as the lawn tractor has been getting stuck.
Gentlemen who are willing to do some finer tilling in your plots when they dry out enough.
John Zeleske; 920-324-3399
Tom Lewis; 920-979-3810
John Lenz; 920-579-7150
If you are interested in growing your own fresh garden produce, but don't have the space where you live, contact Patty Percy, the Community Garden coordinator at Extension Fond du Lac County, 920-929-3172.  Rental fees for the entire 2019 season are:  20'X20′ plot- $20.00; 20'X40′ plot-$35.00 and the 20'X80′ plot-$60.00.
What you receive with the purchase of your garden plot
The county provides the land to rent, liability insurance, and water, which is made available throughout the summer.
Upgraded water lines are maintained.
Grass borders are mowed to prevent rodent habitat.
A Port-a-Potty is provided for your convenience.
Free garden seeds, teaching materials, and advice is provided from mentors in our newsletters.
The garden is tilled in the fall and early spring as soil conditions allow.
The plots get measured, marked, and monitored.
You get lots of fresh garden produce!
We had a community garden informational meeting at Extension in room AE-205/206 on May 8 at 6:00 p.m. Volunteers helped mark the plots. There was a notification sent to all who were registered. You will receive a garden map with your name on your plot and copy of the rules if you are a new gardener. We have free seeds and some other useful garden info to hand out. If you were unable to attend the meeting, we can email or mail the map and rules to you. Contact Patty Percy at patty.percy@wisc.edu or 920-929-3172 if you have any questions.
There are plenty of very nice garden spots available. Registration forms and other Information are found below.
Patty's Notes
I have developed a waiver that will need be signed before you can garden.
I had several people who did not  follow the rules, so we had to develop the waiver. We fashioned it after what other gardens have done with their disclaimer and liability clause. There are also a few new additions to the Garden Guidelines and Regulations Booklet.
Please come to the Extension Office to pick up your garden map and rules and sign your waiver, so we can get this season off the ground.
If you are unable to come to the office to sign the waiver, we will do our best to accommodate you.
Community Garden Map as of May 30, 2019
Community Gardens Registration Form with Waiver
Spanish Community Gardens Registration Form with Waiver
Hmong Community Gardens Registration Form with Waiver
Community Gardens Guidelines & Registrations
Spanish Community Gardens Guidelines & Registrations
Hmong Community Gardens Guidelines & Registrations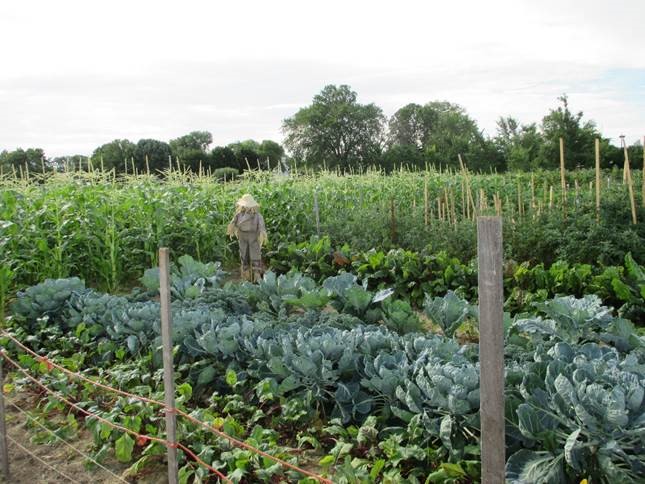 Newsletters
SUMMER 2019             FALL 2018               SUMMER 2018                 FALL 2017              SUMMER 2017                      FALL 2016              SUMMER 2016           FALL 2015             SUMMER 2015
Summer Youth Gardening
For kindergarten through high school grades (parents welcome too). Sessions run March to August. Kids will learn the basics of gardening by growing tomatoes, peppers, onions, herbs, and fresh flowers.  A celebration is held on the last day of the summer program using the produce grown from the garden.  Contact Extension Fond du Lac County or visit the Junior Master Gardener website.